WAM Control
HOW TO CONTROL THE WAM USING MATLAB
UNM would like to allow all existing and potential WAM users free access to the software and list of hardware pertaining to our MATLAB-based WAM controller.
Although every effort has been made to provide complete and accurate information, UNM makes no warranties, express or implied, or representations as to the accuracy of content on this website. UNM assumes no liability or responsibility for any errors or omissions in the information contained in the website or the operation of the website. By using this website, you assume all risks associated with this use. UNM expressly disclaims any liability for any special, incidental, or consequential damages, including without limitation, lost revenues, lost profits, injury, or loss of life resulting from the use or misuse of the information contained on this website.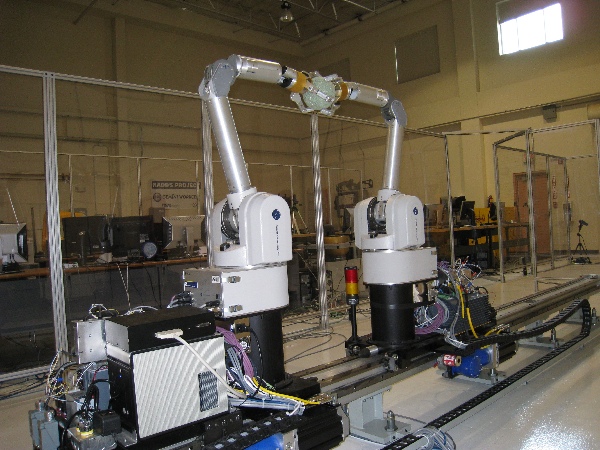 How to Get Access
We'd like to keep track of who's interested in our MATLAB-based controller, but in lieu of setting up a fancy form with cookies, etc., if you'd like access to our website with full information on all the hardware and software, please simply send an email to starr@unm.edu containing
Your name
Your institution

I'll immediately send you a login and password. Then you will have full access to all descriptions and downloads..
Citation
If you use our work in your research, please cite:
M. Courtney and G. Starr, "WAM control using MATLAB at The University of New Mexico", Robotics Science and Systems Conference 2009, June 28-July 1, 2009, Seattle, Washington, USA.
Thanks for your interest!
Contact:
Greg Starr
Department of Mechanical Engineering
University of New Mexico
Albuquerque, NM 87131
starr@unm.edu